Earlier this week, I had the pleasure of sitting down with Creator and Founder of YOUAREONTHELIST.com, the lovely Robin Ross.  YOUAREONTHELIST.com is an exclusive destination for gaining access to a modern, fashionable lifestyle.   The list, seperated into two categories (The List and the more elusive, Invitation Only List), allows patrons access to some of the most exciting events taking place in New York City, from fashion shows, to product launches, to red carpet events.
Alyson Campbell:  So Robin, what inspired you to start YouAreOnTheList.com?
Robin Ross: Well, I grew up in NYC, so I've been going out here since my high school days: always checking out all of the newest clubs, bars, parties, etc.  As I got older, I have always had access to all the exclusive events and I wanted to be able to share the experiences that I have been lucky to have, to empower those people who want to try new and exclusive experiences, too.
AC: What was your background before launching your own web company?
RR: I worked at Polo Jeans Ralph Lauren where I became VP of Marketing then went to W Hotels and was VP of Worldwide Marketing.
AC:  Has the website grown and evolved since inception?
RR: Omg Yes! First, we have increased our membership. We have also expanded to Los Angeles. We have worked with some of the best brands such as The New Yorker, GQ, Elle Magazine, Harper's Bazaar, Gotham,  Equinox, Warner Bros. to bring our growing list to their events as well as offering an alternative marketing and advertising site to promote their brands.  But since I am such a fashionista, this is my true favorite.  A  fabulous designer by the name of Christine Marchuska of "cmarchuska" debuted a new dress called "The Robin Dress" at her fashion show just this past week.  For me, this has been the best compliment of all.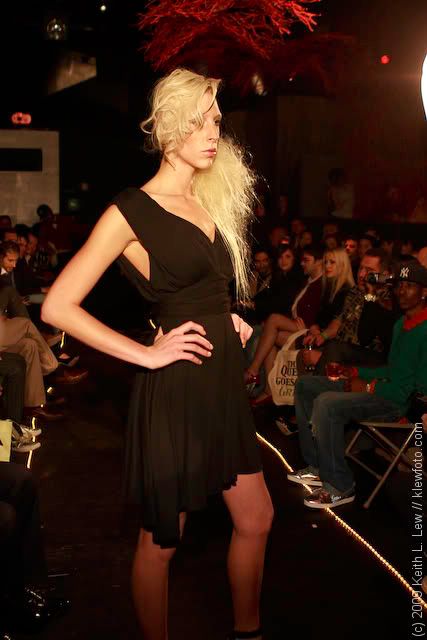 *The Robin Dress by cmarchuska (photo courtesy of Keith L. Lew)
AC:  If you had to name the Top 3 events you've promoted through YouAreOnTheList, what would they be?
RR:

The 2009 Sundance Film Festival- which included a Martin Scorsese hosted dinner, William Morris Agency event, and the Creative Coalition Celebrity Poker event
YOUAREONTHELIST.com Lifestyle Lounge at New York Fashion Week
All of the charity events I have had the privilege of working with to help raise money for a good cause, including Fashion Fights Cancer, American Heart Society, Red Cross, Project OVC, and Save The Eggs.
AC:  Fantastic.  I'll be seeing you at the Save The Eggs event in a couple of weeks!  So, how do you select the events you are going to work with?  What do you look for in an event?
RR: I like to pick events that I would want to attend myself.  Not just based upon free drinks and food. To me, that is secondary though now with the economy, something complimentary is indeed nice.  But I look for new places, new people, unique experiences or parties, up and coming talent, product launches, hard to get into events too since we all love a challenge.  But mostly, events where you feel that you are not doing the same old thing.
AC:  So can just anyone "be on the list,"  how do you keep your list targeted and exclusive?
RR: No and yes. No, meaning you have to meet with our membership team and we need to make sure its a right fit. But yes meaning besides paying the annual fee, we do not require referrals or a certain heritage or lineage like other "clubs" do.  It's more about your personality and spirit than your family name.
AC:  Can you give us an insider scoop on some exciting up & coming New York society events?
RR: The Led Zeppelin Wine Pairing at City Winery, a series of lifestyle events at Equinox Gym where YOUAREONTHELIST.com experts and myself will be there to talk about membership, and of course all of the June charity events in the Hamptons. No specifics until you are a member!
AC: Touché !  So, being someone who is in the know of what's hot and what's not in New York, what is your favorite NYC venue? Restaurant? Bar?
RR: For me, I don't always think what's new is hot. I like authentic places with that special feeling when you walk in. You cannot describe it but you keep going back. I grew up here, so a lot of places I go to all the time are those my parents took me to, which shows me it doesn't matter your age, a place has it or it doesn't.
Some favorites:
Mr. Chow on 57th
Gino on Lex
The Palm
Pink Elephant
BLT Prime
Nobu 57 for the bar
Marimoto
Balthazar
AC:  Tell us something that would surprise us about Robin Ross?
RR: I really am shy!
AC: And, what's next for you and your business?
RR: It is my goal to have a YOUAREONTHELIST.com Lifestyle Lounge at all of the big events,  all of the award shows, fashion week, film festivals, and in The Hamptons.  I really want to make it "the place to be".  I'd also like to grow The Clipboard–our editorial part of the site, and eventually, I'd like to have my own column and a reality show.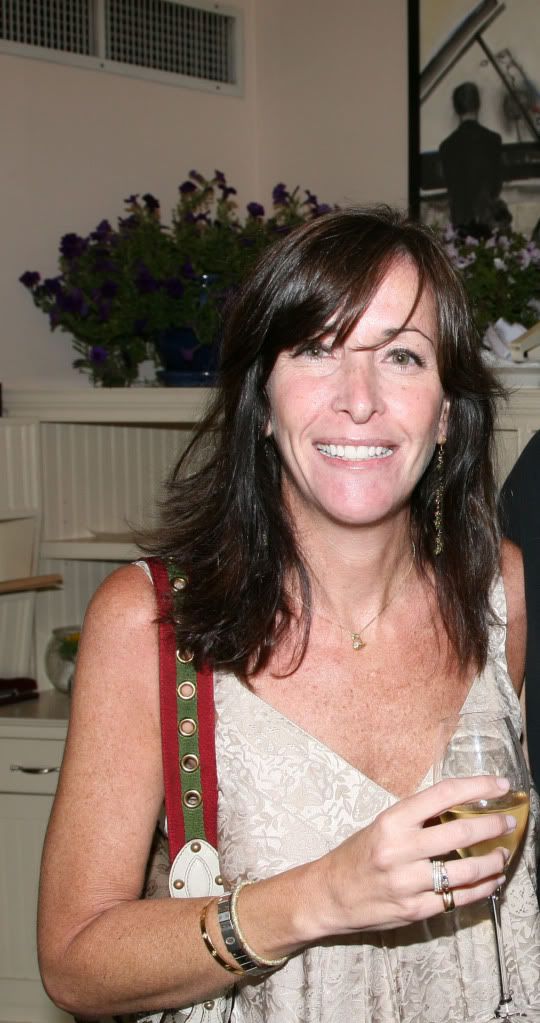 *Robin Ross, Founder of YOUAREONTHELIST.com
For more information about YOUAREONTHELIST.com, Robin will be doing a personal appearance in promotion of the website, on May 16th, at the Equinox Gym (74th Street location @ 2nd Avenue) where she will be offering limited-time only VIP memberships.   You can get more information about this, and how to become a member, on the official website, here.
[Alyson Campbell for It's All Very PR]
Tags: Alyson Campbell, AMP3 pr, It's All Very PR, Robin Ross, You Are On The List, YouAreOnTheList.com